This article will be contrarian or counterintuitive – there are glaring facts that I will be covering in this article that will shed some light as to why you need to ALWAYS own your own store.
Gnosys Digital also started out as a vendor on various marketplaces. Little did we know that our destiny is owned by someone else. We always had a 5-star rating and close to zero cancellation and almost all our clients were repeating clients. We were level 2 in Fiverr even after their policy of level changed. We were doing over 10K USD per month of sales. One fine day Fiverr decided to change their policy and introduce Fiverr Pro.
With the introduction of Fiverr pro, we started to see that our sales dried up (obviously we were top vendors). Fiverr couldn't kick us out as there was no policy that we did breach. I know of a few vendors that were wrongfully suspended and they lost their business overnight because Fiverr kicked them out. So, what Fiverr did with us, is ranked our listing towards the bottom – which leads to lower impressions and thus lower sales.
We were very active in Forum and saw a lot of high-quality vendors started to complain. When sales went off and we're not seeing any results from Fiverr we decide to move out and regain control of our own destiny. Once we did that there was no looking back.
Keeping this in mind we have been working with a lot of Amazon sellers or even eBay sellers who have shared the same experience. Where they were blocked, account suspended or they were gated to certain categories. So, if I was selling a few things on eBay or Amazon, I wouldn't mind it. But, there is no way I can trust them with my livelihood. Yes! We own a successful eCommerce business too! This is why I can talk about why it is imperative to own your own website when it comes to eCommerce.
Being burnt with our experience of marketplaces. When we launched our eCommerce business we ensured we were not on any of the marketplaces. I never liked the idea that my destiny is controlled by someone else. Keep aside my philosophical beliefs. Let me talk about pure from a business risk point of view. When you are in a marketplace there are numerous risks that you can't control. I will be covering a few of them in this article.
Control and Analyze Your Data
Amazon gave testimony to Congress last year that it uses "'aggregate customer data to inform its private label brands". This means they use sellers' (like you and me) information to create their own version of everything from data cables to clothing. They've learned what types, lengths, colors, and sizes sell best – by letting their resellers figure it out for them while giving them the data in real-time. Also pushing their private labels to clients who buy from their sellers'. This information is then fed into their search engine (A9) which in turn will rank private label products higher than the sellers'.
Direct access to your analytics data is also important. As your site traffic grows, you (or an agency you hire) can analyze data from Search Engines, Social Media, and other sources to find out where your marketing is succeeding or failing, and where your site converts well and where it doesn't. As your business matures, you can even personalize your product recommendations, customer experience, and even pricing based on who is visiting your site.
Control Your Reputation (and Refunds)
Your reputation as a seller is important. If you treat customers badly, word will get around, and that's as it should be, but the major marketplaces are sometimes buyer-friendly to a fault. I have experience and also had a lot of my clients who were on platforms like Fiverr. The customer representative will almost always take the side of the buyer. They come from a point of view that sellers' are always wrong.
We have seen a lot of scammers who use this to fraud sellers'. When sellers' are scammed the marketplace will not stand-by them. Before choosing to open up online on someone else's store, read their forums to find out what experiences other sellers have had. A 2019 eBay scam forced a seller to spend a lot of time disputing a refund with eBay, and it's likely that thousands of other sellers were affected.
Decide What Products You're Willing to Sell
I know of an external HDD vendor who was buying HDD at much cheaper prices and selling it on eBay. Soon, he was shipping out 100's of External HDD per day. At some point in time, one of the brands took and offense to that same and got his listing de-listed. If he wanted to continue to list, he will need to increase his prices.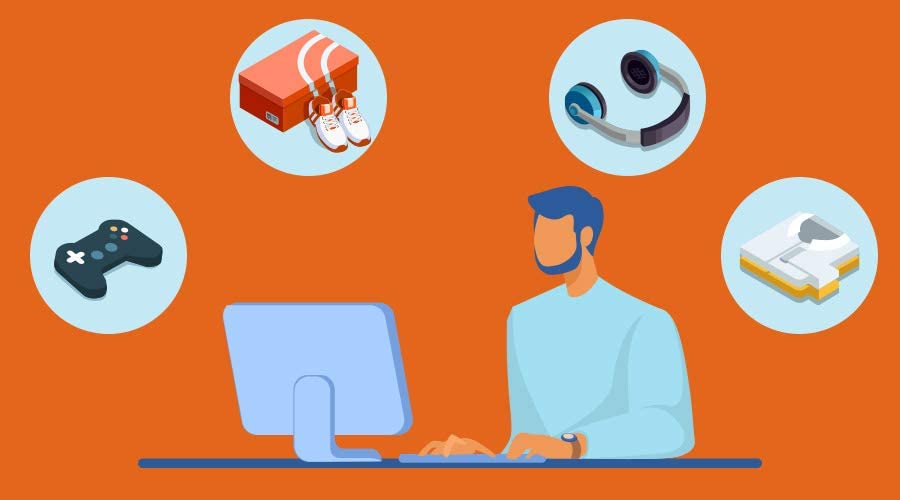 What did he do? He went on and created his own online store and started to sell HDD. When I spoke to him after years, he said that was a blessing in disguise. Not only he was saving money on eBay fees., but never lost his sleep that one fine day eBay might delist his products and he will again be on verge of a business breakdown.
There are a number of legal products that are nevertheless banned from different platforms. We actually found that some knives were considered gravity knife – legal in most states but not sellable on eBay. CBD products, firearms, and related items, vaping products – the list goes on and on. What's worse, it's subject to change. Shopify once welcomed firearms-related products, but changed course in 2018, leaving merchants scrambling to find a new solution.
When you own your own eCommerce store you'll never have to re-platform because someone in an office somewhere decides it's no longer appropriate.
Decide What Payment Processor to Use
Controversial products like the ones mentioned above are sometimes not allowed because of the preference of the platform or the marketplace owner. But sometimes they are not allowed because they are considered higher risk credit card transactions. That's fair enough, but when your platform of choice doesn't work with the card processor you need, the effect is the same – you're out of business.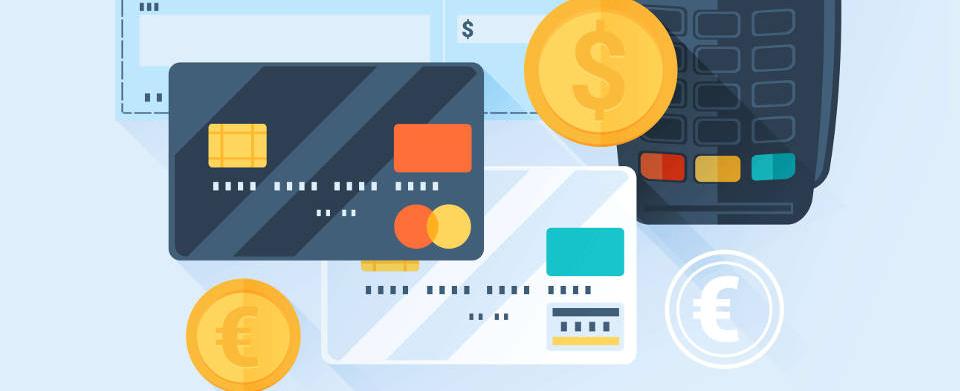 Having a choice about your card processor is also important because card processors vary widely in the fees and percentages they charge for each transaction. Some SaaS platforms charge transaction fees if you DON'T use their in-house payment processor, on top of the fees charged by your merchant bank. If you do enough volume, these fees can really add up.
Ref: Shopify vs WooCommerce – Which one is a better Platform?
Decide How (and When) You Will Do Fulfillment and Shipping
Fulfillment and shipping are essential parts of the consumer buying experience. That being said, in the eCommerce business that we own, we have worldwide shipping. I am not restricted to a specific geography or location.
Not so long ago during the pandemic, Amazon again made the news recently when it announced that it would restrict shipping of items it deemed "nonessential" during the COVID-19 crisis. A lot of sellers whose livelihood was on FBA – lost their income. While sellers who were not dependent on FBA, were making money on the same product.  This action illustrates the power that Amazon has over their sellers who have opted for Amazon fulfillment and shipping. If you're a seller on Amazon you literally can't make money since Amazon isn't fulfilling those non-essential orders.
I have met a seller who could never regain the sales of her products after shipping restrictions because there was another website that was supplying the same to her clients.
Setting up your own fulfillment operation is easy enough for most small businesses, and as you scale you can either grow your own fulfillment operation or negotiate with other fulfillment centers that operate worldwide – unless you're locked into a platform that determines this for you.
Conclusion
Operating a small online business requires you to make a number of hard choices – being locked into a platform or marketplace that dictates these choices for you can make it difficult to succeed. Look at WooCommerce or Magento open-source platforms which preserve your ability to grow and adapt your business.
Having your own eCommerce website is one of the most important aspects of your eCommerce strategy. Its one of the greatest ways to grow your brand, acquire loyal customers and enables you to have complete control over your business in this competitive edge.
One of the major advantage of having your own eCommerce store is it grows with your business and enables you to customize the store depending upon your requirements. So what are you waiting for? Let us help you build your customized eCommerce store.