Did you know that digital market spending is supposed to climb to $375 billion by 2021? If you're looking to break into this promising field, you'll need to learn how. This article contains information about what digital marketing is, plus how to start and run a digital marketing agency.
I have been on a lot of forums and social media networks where everyone thinks they need to buy a course as to how to start a digital agency. In this tutorial, I will be sharing with you step-by-step as to how you can start your agency that is earning you over 10K$ per month!
What is the Cost to Start Your Agency?
There are two ways to set up your own business. First is to DIY (Do-It-yourself) where you are investing your time instead of money.
DIY Cost Model:
Domain Name (per year): 15$
Hosting (per year): 75$
Website DIY: 0$
Target List DIY: 0$
eMail: 0$
Social Media marketing DIY: 0$
Content Creation (Free Versions): 0$
Conferencing & Calendar (Google Meet): 0$
If you are DIY yourself everything you can start with less than 100$ per year!
Outsourced Model:
We live in a world where you can get some extremely good talent and assistants online. You don't have to outsource your mundane work to an agency. You can easily outsource it to a virtual assistant. As you probably know already, there are tens of thousands of freelancers available on the major job boards. Guru, Fiverr, and similar sites have talented people who are willing to work at competitive rates. You just need to find out who's good
Domain Name + Hosting + Website: 500$
Virtual Assistant – Target List Building (Manually): 150$
Virtual Assistant – eMails: 100$
Social Media marketing: 200$
Conferencing & Calendar (Google Meet): 0$
Saving time is more precious than saving money. When you can get your agency started for less than 1K$!
Just on a side note, a lot of agencies use us as their preferred partner to outsource.
Prerequisite
A Website + Branded eMail
Before you launch your website, you'll want to keep content and competitors in mind. You also need to decide how you'll find clients for your business. You'll then need a domain name and hosting service for your site. Having a high-performance hosting service from TD Web Services, you receive a branded email – along with the speed that will load your website real quick (you will lose customers if your website loads real slow).
How Fast Should A Website Load in 2020?
A website should be designed for customers to get the information they need. Approximately 70 to 90 per cent of the buyer's journey is completed before reaching out to a sales representative. According to Forrester, the average customer engages with 11.4 pieces of content before making a purchase. Therefore, your website is essential to the purchase process.
Why do you need a branded email address?
The next thing you will need to launch your digital marketing agency is a branded email address. This will be something like [email protected]. The branded email address will make you look more professional when conducting outreach or corresponding with a lead or customer.
Getting a good Hosting provider like TDWS, you get such services included in a single package. You don't have to pay extra for the same.
When it comes to designing a website, I find using WordPress + High-Performance Hosting provider like TD Web Services is much better than Wix and other website builders. Mainly because you get a lot more control and you don't have to buy add-on like email services etc.
Build a Portfolio
When you're starting a digital marketing agency, to get reviews and your name out there, you'll want to offer free services. When you gain trust from your customers, you'll then attract potential customers.
A good portfolio includes:
In-depth case studies
Headlines or snippets
Client testimonials
Upcoming goals for that client
You want to show your audience that you can deliver results and will continue to do so. Make sure your portfolio is ethical and honest, not stretching the truth.
Pick a target market
"Do not try to be all things to all people." It's classic advice that applies to anyone wondering about how to start a digital marketing agency in 2020.
Picking a very specific niche or target market will immediately help you with some of the biggest challenges agencies face.
Pick a speciality
When it comes to Digital Marketing a lot of services and specialities are under the broad umbrella of "Digital Marketing". This is why it is essential to pick a service and target market where you can master.
Specialities Include:
Social media marketing
Email marketing
Pay per click marketing (Facebook Ads, Google Ads, etc.)
Search engine optimization
Content marketing
Web design
Local marketing
Business Model (Team vs Outsourced)
Before you start working with clients, you need to build your team (Freelancers) or outsource it to an agency. When it comes to building a team you are not required to get team members on the payroll. Don't start your clock before your income has started. You need to get in freelancers who will be able to do the job for you and pay them per-project basis.
At times, freelancers are not reliable (limitation of resources and time) – or they even over-commit with deliveries. Especially when you are starting you want to ensure that you over-deliver to your clients and not over-commit. The best way to start is to get yourself a good agency (which will eat into your profit margins) and once you have a more steady client flow and profits you can always experiment with freelancers.
Pricing Model: How Much Should you charge?
This can be one of the most challenging questions faced by those starting a digital agency. As a general business rule, the product's price must be such that it covers the cost of the service rendered and the overhead expense. In digital marketing, you can base your pricing model on the cost of the specific services you provide.
But remember, your digital marketing agency pricing model can either make or break you. It can influence various aspects of your agency, from who you hire to how you pitch. So it's imperative that you choose a pricing model that aligns with your long-term goals. Some of the pricing models are:
Hourly-based
Project-based
Retainer model
Recurring model
Performance-based
Value-based
Choosing the right digital marketing agency pricing model can be overwhelming. So if you're not sure of which one to implement or already have a model in place that's not profitable for the agency, there's no rule that says you can't change it.
Software
Using proper software to manage data will have a long-lasting effect on the success of your agency. When you are starting, you can always work with a Spreadsheet. But it's better to move to CRM software as soon as you can. Some of my clients are using CRM software from the day they start their agency.
When you are hosting with TD Web Services, the software like CRM is free and is included in Business Hosting packages.
Know More: How CRM can make your business more efficient
Let's get started! Let's make your agency!
Generating Leads
At this stage, we've covered how to determine what kind of clients to target, service offering, business model, for starting a digital agency. This is the easy stuff. This is where it gets hard is turning that idea you have into a business that makes money.
To grow a business, you need to create a list of companies to target.
There are plenty of resources for creating these types of lists. Here are a couple of resources you could use depending on the size and type of company you want to target:
Industry Directories: With the internet there you can always find the information that is out there. One of the easiest ways to find information is via directory services for a specific industry. For instance, you are planning for a lead generation agency for Graphics designers, look upon Dribble. Find where your target clients are listed and there you have it.
Google My Business: good for coming up with lists of local businesses. For example, law firms, accountancy firms, etc. in your area, or you can use any other services like Yelp.
Startups: going to sites like Crunchbase and looking for all the venture-funded companies. They are usually flushed with cash and are willing to spend money.
Business Lists & Awards: for scale-ups and larger firms things like the Inc 5,000, local business roundups, and local business awards are useful
Stock Markets: you're unlikely to pitch huge companies straight away, but if you chose to do so then a stock market is an obvious place to look
I prefer to use CRM so I get a better overview of my sales pipeline. I aim to collect and put a name to the relevant decision-makers at each company (using LinkedIn).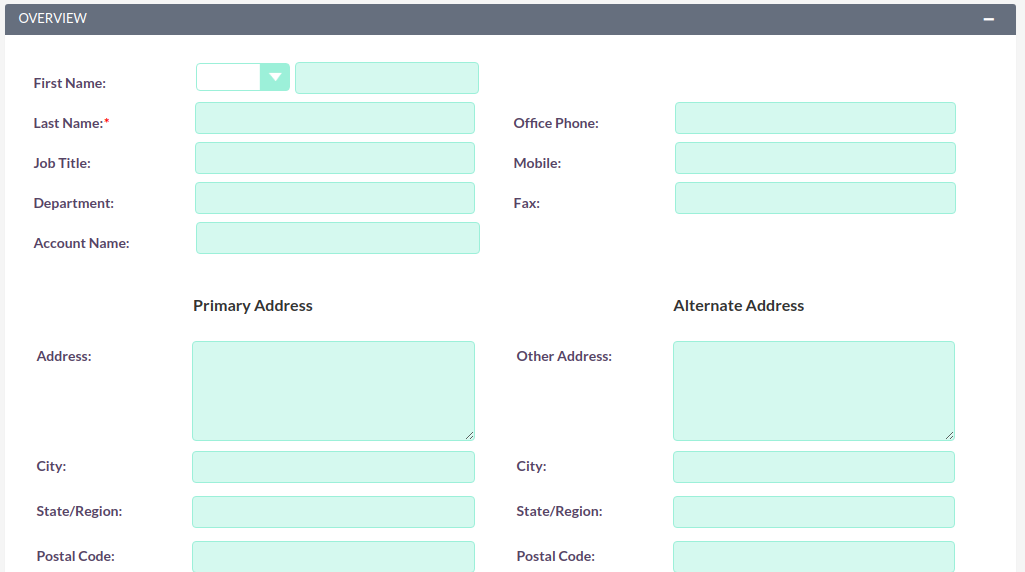 You can always use spreadsheets (Google Sheets).
The key data points that you are looking to collect are:
Name
Company
Designation
E-mail
Source (Yelp, Google My Business, Directories, etc.)
Proposed Service
I always make that extra effort to find the prospect via LinkedIn. Gives me an idea of whom I have to contact in the company. In your LinkedIn search for the name of the company through. Then, on the 'people' tab, enter the relevant job title. If you plan to work with large companies, connect with several decision-makers in the firm.
Growth Hack Tip: I usually follow this up with a connection request.
In case if you are not able to find those decision-makers via LinkedIn the company will still be part of your target list.
Lead Qualification
So now you have a list of leads to target. Your job is to turn some of those people on your list into clients. You should go through their website and look at it and be like, what can you do to help them?
Tip: Pitch a paid service and offer your service for free to a few key customers (help you to build a portfolio).
NEVER SEND OUT GENERIC EMAILS – "oh I can help em with their SEO, I can help them with their paid ads" – this will not convert. Always use a specific topic and research your clients well before the initial contact.
You need to break down everything that they're doing wrong and how to fix it, like line item by line item. The more detailed you are, the better off you're going to be (This will not help you with the first email – it will help you with follow-ups). If you don't get detail, this isn't going to work. You need to break all of that down, so then that way, people can get all of that insight. When they get that insight, they're much more likely to hire you.
Once your research has been completed, eliminate all of the companies on that list that you can't provide enough feedback for (never delete the data). Within my CRM, I create something called a Target List, where I choose the targets that I want to aim for. The same data can be used for another service in the future.
Pitch your services by email
Several great articles talk about how to run a cold outreach campaign. You should send a series of emails as part of your outreach because not everyone will respond to the first message. When sending a series of emails, each message must focus on a different touchpoint. You can't just send the same email three or four times and expect to get a response.
When doing cold outreach, I make sure each email in the series has a different hook. Each email is more detailed than the previous one.
How I reach out to clients
In the first case, I will am talking about lead generation that we are doing for a hosting company. Within the Hosting industry, most clients are locked in long contracts. Which means my sales effort is much longer and takes longer to close. This is how eMail Drip looks like:
Eliminate Cheap Hosting – No Regret Offer
Is your slow hosting costing your business?
How I improved my traffic 3x just by moving to a better host
If you see each of my email drips is more detailed than the previous one. I always touch upon new topics before going back to my clients.
Let's say you are an SEO service provider your email drip will be something like:
Talk about SEO deficit on the clients' site
Tell them how they can improve the same (Research during lead qualification)
Offer a free demo or service
Send an email with a PDF with a case study attached
Always show an attitude "I want to help you grow". In your final email drip, you can always add a note "If you need help implementing any of this, let me know." or "I don't mind working something out and helping you guys out"
If you send out five of those emails, you'll get one to two customers like clockwork.
Key Elements of Clear and Professional Emails
"I do a lot of outreach for my agency. I've found that a punchy subject line such as 'A quick question…' or 'Just a minute…' 'Were you satisfied with your performance in …' converts much higher than a lengthy, sales one."

Trupti Vaghela, Dep. Chief of Business, TD Web Services.
Let me put down quick pointers for your email campaign here:
Professional email address: Choosing the right email address is essential to building trust and establishing a professional image.
Clear subject line: Subject lines are a critical element of professional-sounding emails. If a subject line is poorly-written, it can have devastating effects on your outreach campaigns.
Professional greeting: Greetings for cold outreach and business should be more formal and respectful. I always start my emails with "Good Morning/Afternoon/Evening". I ALWAYS avoid "Hey [Name]".
Clear and concise email: The body of your email needs to be short and concise to be effective. People easily dismiss those that are too long, too wordy, and aren't formatted well.
Professional email salutations: One of the biggest mistakes plaguing professional emails is stuffing your salutation into your signature. Doing so makes your salutation seem insincere, and it often gets cut off in certain email platforms.
Professional email signatures: The email signature block is yet another area ripe for brevity. Only include important information like (Name, Title, Company Name, Phone, URL). No need to include all the social media handles or all the addresses etc. DO NOT overdo the signature.
Tip: The email doesn't have to be pretty, doesn't have to have all these crazy cool graphics. It can just be basic emails breaking down what they're doing wrong, how to fix it.
How to land your first client
Now comes the hard job, converting leads into clients. No strategy will convert every lead into a client. However, there are things you can do to improve your chances of making a sale.
Get your leads to complete a questionnaire
It depends on the offering and niche. Not all aspects and not all clients need to have a questionnaire. But, if you are closing a client for 5K per month, it's important to understand their expectations. There are so-called paid courses – most of them don't talk about this important factor.
The objective of your survey, you should try and get answers to the following questions:
What do they want to achieve from working with an agency?
How do they define success/ what KPI do they use?
Have they worked with an agency similar to yours?
What is their marketing budget?
What is the value of a lead to their business?
Importantly, understanding what they are looking for and how they measure success enables you to pitch your service in a way that aligns with their business goals.
Offer specials.
For prospects on the fence, a special, limited-time offer will give them the push they need. In a survey, nearly 7 in 10 took advantage of a sale or coupon from a marketing email in the past month, showing the power a special offer has in converting sales leads.
Offer Novelty
We as human beings love novelty. Neurologically, it has been demonstrated that exposure to something new and unfamiliar increases the release of dopamine in the brain. Novelty makes our brains feel like there is a possibility for reward waiting for us just around the corner.
"Why do you think Apple releases a new iPhone and iPad every few months?"
You and I both know that the difference between the older model and the newer one is minuscule. When it comes to a digital agency, novelty comes in ideas or execution. For instance, if you are an agency that is focused on CPC. You can come up with ideas where you can use visitors from FB Ads and remarketing them with Google using Google remarketing thus taking their overall cost lower.
In your sales email, explain why you are offering something, and your clients will be far more likely to comply with your request.
Simplify Your Solution
By creating an easy-to-follow framework for your audience to follow. Show them how your product makes it fool-proof to achieve the result they want in the fastest time possible. If your clients think it is too complicated for them to understand it's most likely that they will not close.
Social Proof
Show your prospects how much others are benefiting from your services (building a portfolio via pro-bono – is important) so that they know it works. Use testimonials from your clients or show numbers of how many people use your services to let your audience know that your product produces results.
Another aspect of social proof is when you can convince your prospects that their competitors are using similar services and if they don't they will lose out. For instance, recently I came across an SEO agency who pitched to me "SEO is a game of ranking" where they wanted to drive the point if we don't keep on doing SEO it's more likely that my competitors will do it and de-throne me.
How to Scale your Agency?
In this strategy, I have covered how to start your digital agency and get your first 10K$ per month. Many successful companies rely on this sales strategy for customer acquisition.
Direct marketing should be just one of a mixture of channels that you utilize to grow your agency. It is not possible to scale as much as with direct marketing. This is a good way to get started. But, it is important to have a good sales channel mix to scale your business.
Other effective channels you may choose to focus on include:
Content marketing: blogging, podcasting, vlogging
Social Media: Twitter, Facebook post, LinkedIn
Offline events: hosting your own or being a speaker
Referrals: customer referrals and agency referrals
Online Ads: Google Ads, FB Ads, etc.
Fundamentally though, the success of your agency should be underpinned by your ability to deliver results for your customers. This will ultimately keep you in business
Final Thoughts
Selling digital marketing services is one of the fastest ways to start making money online. For SEO, one reasonable client will pay you $2k a month. A good client can make you $5k plus. With a clear strategy in place, one which can be just as simple as the one I have written, and a bit of determination, I pretty much guarantee you'll land a client using this strategy within a few weeks. That's not a long time on the whole scale of things.
If you're able to partner with industry experts and people who run businesses that complement yours, you'll have an easier time attracting new clients. It'll also be easier for you to meet the needs of your existing clients.
Look for collaborators who provide services that your agency doesn't. Pay attention to what you can offer them as well to make your partnership as mutually beneficial as possible.