Twitter was created for a small burst of thoughts but it is now one of the leading social media platforms. When you see most of the companies today the chances are the Twitter presence is going to be the smallest as compared to Facebook and Instagram. Even though it is highly undervalued is a social media platform it is still the core for most SEO and social media marketing.
While some opt for quick fixes, like buying followers (something I have never done), I don't see the point in these sketchy tactics. It may offer a short-term spike, but it doesn't provide the kind of engagement that organic followers do.
Start with strategy
Answers to these questions are critical components of a Twitter strategy:
What are you trying to accomplish with Twitter?
What's the "value" you bring to the conversation?
What types of people do you want to connect with?
How do you feature your products and services without being pushy?
What's your plan for eventually moving people off of Twitter and to other places (like your email list, Facebook page, telephone, Skype) to deepen the relationship?
What resources are you prepared to commit to building a successful presence?
What tools will you use to measure success?
Twitter without strategy equals failure. I see it all the time.
Build a strong page
The multiple ways you can build a strong Twitter page. Different accounts will have different strategies to build it. Everything boils down to compelling content. A tweet has a very small attention span usually less than a few seconds, this is the only time window you have got to capture your audience's attention.
I have seen a lot of strategies go wrong on twitter for instance there was a watch brand that was putting out more motivational quotes, which does not work because nobody will be reading a motivational quote and buying a watch. This Twitter page grew quite a lot but with the wrong audience so even though with a lot of following did not have any conversion on their website. You have to be careful about vanity metrics when it comes to Twitter (Number of followers, retweets, etc.). Most of the time people forget to target their audience correctly. sometimes people will always use wrong hashtags or hashtags that are too generic. Above all, optimize your profile. That means building out a strong profile, adding links, and including the proper keywords.
Tweet relevant and high-quality content: People will regularly visit your page to share your tweets. When people are excited to pass along your message, additional branding, and visibility to your account. The more visible your brand or Twitter handle lands on other pages, the more likely you will generate a more organic following.
Have a character: Always have a character on your page. If your page is just another bland profile, you give them no reason to follow you! To build a strong character always offer unique perspectives, quality content, clever insights. Give people a reason to follow you.
You don't want your followers to follow your page just for the sake of following. For that what you need to do is keep it classy but occasional witty humor, positive outlook (don't indulge into the negativity that is there on twitter) or unique perspective will attract people who care for these things.
Be authentic: You might try to come off as fun and trendy, but people won't follow you if they sense insincerity. So, just be yourself and don't shy from showing your true colors.
Run a Twitter Poll: Twitter Polls are a great way to engage with your audience. On Twitter, your followers can be experts too. Ask industry-specific questions that can help guide how you frame your product(s) or content in the future. @IntoTheGloss, @glossier's beauty news page, created a Twitter Poll to learn about their audience's skincare routines.
How do you double cleanse? 💧

— Into The Gloss (@IntoTheGloss) April 28, 2019
Go live on Twitter: Engage with followers in real-time with live video. You can use Twitter life to share an announcement, give a 'sneak peek', or do a Q&A with someone on your team.
Look, listen, observe, search, and follow
Twitter has got over half a billion active users which means that there are a lot of people in almost all possible niches that are tweeting right now. In various niches, they have already established thought leaders and experts. Use a Twitter search and advanced search to find various thought leaders and the profile related to your market. Once you found them observe their tone tweet style and especially the hashtags which they are using. Twitter has so very good feature for the Twitter list. A Twitter list is simply a sorting mechanism created by Twitter that allows you to follow all of the tweets from your selected group of people in a single stream. You can have multiple "groups" of people sorted in whatever fashion you choose on separate lists.
The goal here is to observe and learn – this will help you to formulate your own Twitter strategy and to be part of the Twitter sub-community in a non-obstructive manner. Having your list will help you to have a stronger engagement faster and better.
Use Twitter Analytics: Twitter Analytics will let you know what tweets generate higher engagements. Twitter analytics will tell you whether if people like your tweets or not. Impressions of your tweets are due to the number of your followers or the #hashtags that are being used. Higher impressions with no engagement mean that tweets were not well perceived. Again, going with the previously mentioned, people stop and read something that offers a different perspective. Also, it's relatively easy to get on trends and tweet the same thing that thousands of other people in your industry tweet about.


Refine your content marketing strategy (Twitter Polls): Use polls to get instant feedback on the types of content your followers want in the future. Ask your followers what they want to read and what products they love. @HonestPro_ asks their audience what they like to see in their Twitter feed.
What type of content are you most interested in? Vote below!!! #honestproductions

— Honest Productions (@HonestPro_) September 12, 2018
Contribute, add value, support, and participate.
Like in real life being quiet nobody will participate with you. If you want to participate in a community or a forum/conference you need to start contributing and add value, create support to the whole ecosystem. This is the same principle that applies to Twitter. Don't add to a conversation just because you have to "engage" but add to conversation which creates value. When you like something from another member retweet it. if you need to add something as a comment to what they are saying reply to the tweet but always add value.
Only when you start adding value you will start having following from thought leaders. Getting a shoutout or a following from a thought leader will improve your Twitter profile. The aim is to always get some of the thought leaders to follow you and to have a meaningful conversation with them. They'll retweet your tweets only when they realize you're important to them and already follow them.
Be Fast: Be on top of the latest happenings in your niche. so that you are "breaking" news to your audience. If you're one of the first handles, your tweet might enjoy a high rate of retweets as people rush to break the news to their respective audiences.
Tweet a link to a key piece of content: Whether this is a landing page, a whitepaper, or a downloadable guide, give an existing piece of content some love (and traffic). When it comes to adding the link, consider using a Website Card. This streamlined format displays a fully-clickable picture, headline, and CTA of your choice and, according to an internal study, saw 43% higher engagement than Tweets with links.
Execute, build relationships, and scale
If you skip adding value and fall back into the "push" mentality of marketing your followers will soon start unfollowing you and will leave you. Remember Twitter is a place where people choose to have open conversations and not limit themselves to "groups".
Once you build your relationships you will need to start executing your Twitter strategy and start scaling your tweets as well as keep building new relationships. There are a lot of people or so-called Twitter "gurus" who will say a not to follow more than 500 people that are complete bullshit. If you see some of the most successful Twitter accounts with the over 1 million followers they still follow a ton of people this is because Twitter fundamentally likes to build relationships.
"Favorite"/ retweet interesting content: When you see an engaging tweet you can "favorite" it this way it will catch the person's attention and over a while you can have them to follow you. This approach will enable you to grow your Twitter account and interact with real people. It is not advised to use bot-based programs for "favorite" or retweeting other people's tweets based on hashtags. Using bots you will miss the opportunity to build relationships and expand your network.
Tweet often: There isn't any limit but Twitter as to how often you can tweet. Too many tweets can be considered as spam by other people and two less will not get your account noticed at all. Ideally, it is advised to have a tweet an hour. Generally, the highest concentration of the tweet should be in the timezone where your target audience lives.
Interact with your followers: Engagement is one of the most important aspects of Twitter. It is not only about you interacting with thought leaders but also interact with the followers. This will have a ripple effect on your account because when you interact with your followers they will react to your interaction by either by retweet or "favorite". This helps the Twitter algorithm to know that this account adds value to other people and starts displaying your account on other people's timeline. 
Pro tip: Create a Twitter List for each of these groups so you can easily browse their Tweets in the future.
Give a shoutout: Whether it's a standout customer, employee, or partner, turn the spotlight outward to recognize the one(s) who make it all possible.
An extension to Customer Support activities: A lot of brands will use Twitter as an extension to the customer support. This is killing two birds with a single stone because it also tells your potential clients how good your customer supporter is while helping the issue of the current customers. If done properly with courteous responses the brand we start becoming stronger and your potential clients will have a lot more faith and trust in your brand leading to faster conversions.
Catch Trends: One of the key aspects of Twitter is its hashtags. If you can use trends To your favor it can reach your target audience quite quickly because that's the time your target audience is interacting with each other for the topic to get trending on twitter. For instance one of the perfume resellers of Gucci used #GucciNotGuilty which was trending in their favor they got over 200 orders of Gucci guilty perfume in a single day.
How to Increase Followers on Twitter
There are a lot of guys that available on the likes of gumroad most of them are of substandard quality. I have seen people with less than 300 followers claiming to be a twitter grow and selling the guide on "how to get more followers". If that guide worked there should be having a lot of followers. To clear the air I am giving you are a more clear and precise guide exactly how you can build a loyal following on Twitter.
Some of these points already covered in the section above but I will still repeat it with intention as to how to create followers.
Reveal who you are: Twitter has got a lot of spam/fake accounts and a lot of bot accounts. For others to create trust in your profile make sure your profile is complete it is relevant to you and has linked to your website as well as what your page is about.
Follow to get followed: Whoever created a hoxes that you should not have more than 500 followers was wrong. He does not know what he is talking about. One of the easiest ways to get more followers is to follow different accounts follow accounts in your niche and not random accounts. How this works is quite simple; when somebody within your niche is looking into a different account is going to check who is following them and in turn, will come across your profile if the like your profile like the content on your profile they will start following you. Use this to your advantage.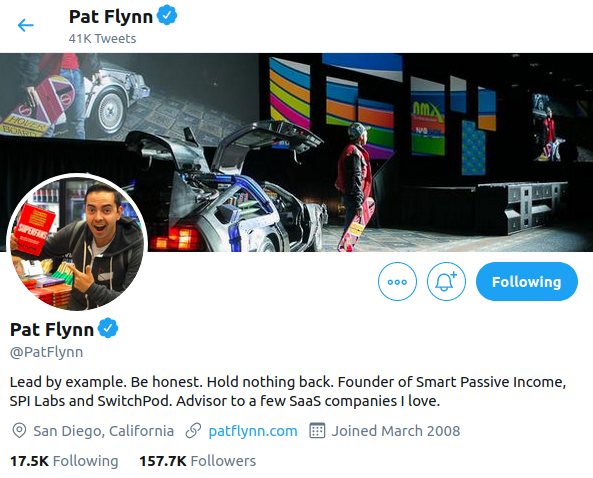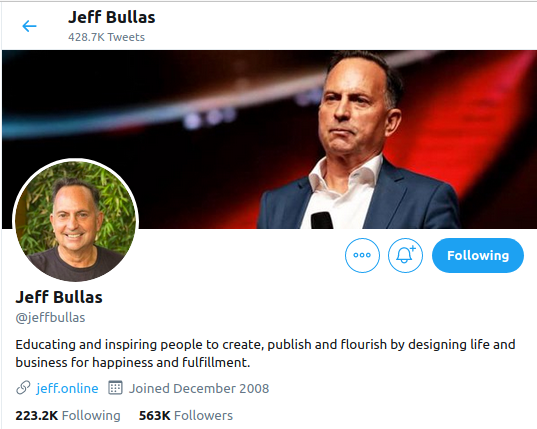 What To Tweet? Content is King. Like mentioned before tweet what is relevant if you tweet which is not relevant you will not be able to monetize your Twitter account or execute Twitter strategy properly. For example, you are trying to sell coffee and you even talking about "growth hacking" you will get a lot of followers but none of them will be buying coffee from you because they are interested in your tweets of growth hacking. Getting the wrong followers is worse than getting no followers.
Timing your tweets: It is important to know the target audience is most active on Twitter. Using the scheduling features you can start scheduling your tweets so that it reaches your target audience at the right time. Timing is very important on Twitter because every tweet has a very small window to stay relevant. Most of the target audience is no going to read what you tweeted earlier in the day. Rather read what's scroll on their twitter timeline. Time your treats properly.
Join a Twitter Chat: There are a lot of chats that are available on Twitter by various brands or by various influences. Join the chat that is relevant to your niche and start interacting with users there. For example in my niches, there is a chat #SEOTalk – Where a lot of SEO gurus come and interact on SEO strategies also so on various aspects of digital marketing this is the time of them are active. Having your voice heard in a particular chat improves your engagement and your followers.
Avoid too much Branding or Promotion: As mentioned above do not fall for "push" marketing. Keep your tweets interactive, people will like your tweets in turn your blogs and you'll be able to convert them. If just too much of push marketing you will start losing your followers soon.
Limit the Use of Auto-Responder: Limit the use of auto-respondents or even better not have auto-responders at all. Twitter is a platform where interaction is taken very seriously having autoresponders will not generate the kind of results that you are looking out for. Surely a lot of people use it but none of them can create that deep relationship or the trust factor within their target audience.
Multitasking a Better Solution: Some tweets get popular by themselves when uploaded at the right time. You can tweet while you have a bit of spare time during lunch hours and while commuting from home to office and vice-versa. Users are best active on social media during their free hours.
Follow Recommendations: Twitter helps you in the initial times while setting up recommendations for "following" specific accounts. You can find out people/brands and products of similar interests in the "discover" section of Twitter.
Tweet a question: Just like in real life, questions are a great way to start conversations on Twitter. After you Tweet one, continue to actively participate by engaging with replies.
Return favors. Follow people that retweet or favorite your tweets, especially when they take the time to read articles you've written and share a comment with you. The more you reach out, the more folks will return and reciprocate — by following or making comments. 
Make retweeting a habit: Retweeting of good quality tweets increases your followers. Not only that but you also noticed by the influencer was created the tweet. Overtime that influence will reward you by following you and thus his followers will start following you. Although I have many followers to focus and respond to, I make my rounds every day to retweet at least one new person a day. This sometimes will give you a fan for life. You can apply this same method to grow your following and community on any of your networks.
Find influencers (Thought Leaders). Reach out to other thought leaders and feature 10 people on your blog. They will be happy to share your content with their readers and this will also grow your readers as well as followers.
How to increase Visibility of Your Tweets
Twitter is known as a quick, informative social media platform that focuses on breaking news, factual snippets, and clever thoughts. The estimated lifespan of a tweet is about a few minutes. After that, unless someone actually visits your profile, it's pretty much gone.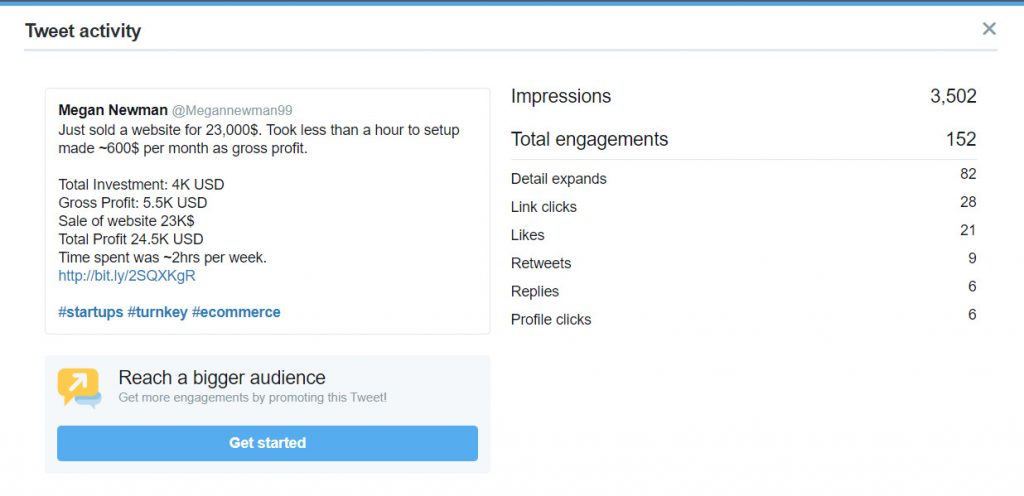 Be appealing visually: Be it any social media, visual appeal is very important. It will get the attention of your target audience faster. Don't hesitate to use emoji. Almost all industries today use emoji on twitter. It's has become part of their marketing tone too. Share related images, a quote from an article, or something eye-catching. Because tweets basically look the same, it's easy to casually scroll through a majority of this waterfall of information. An image, especially a striking one, will catch an eye. People usually need a few seconds to interpret the image.
Retweet with a comment: A retweet with a comment will help you to amplify your reply.
Use hashtags but don't overdo It: I have mentioned in this article before too, Hashtags are important. Always use them. Hashtags make it easy for people to find relevant content, but if you tweet consists of hashtags only, it can be perceived as hard-to-read and spammy. Unlike other platforms like Instagram, we need to be careful not to overuse the Hashtags on twitter. Experts suggest that one to three hashtags per tweet are optimal. 
Tweet a statistic: Look for data points that valuable to your audience, whether it's about your industry, your customers, or your brand in particular. Bonus: add a simple graphic to make it easily interpretable by even the fastest scrollers.
Enter an on-going conversation: Dunkin Donuts joins the #NationalCoffeeDay conversation by asking who their followers like to get coffee with.
Tweet a Tweet that was successful in the past: One way to create a successful Tweet is to recreate it. Look through your profile or Twitter Analytics dashboard to identify evergreen Tweets that performed well in the past. Choose the one that feels most relevant and give the Tweet a second round of engagement.
Tweet a video: For a lighter lift, look for video you can repurpose (ideally, into a 6-15 second clip) or check out these ideas for creating video content with your phone. Pro tip: keep in mind that most video views on Twitter occur on mobile devices, so make sure you have a "sound off" strategy.
Tweet a GIF: GIFs are a great (and easy) way to infuse humor into your content mix. Start by thinking of a clever one-liner, or take the reverse course and look through the GIF library to see what inspires you.
Twitter + SEO
Did you know Google and Twitter have a strong partnership where is giving data feeds directly to Google? Google has Direct Access to Twitter streams which allows it to index tweets and it's results. Unlike Facebook and Instagram Twitter plays a key role not only in social media but also in SEO.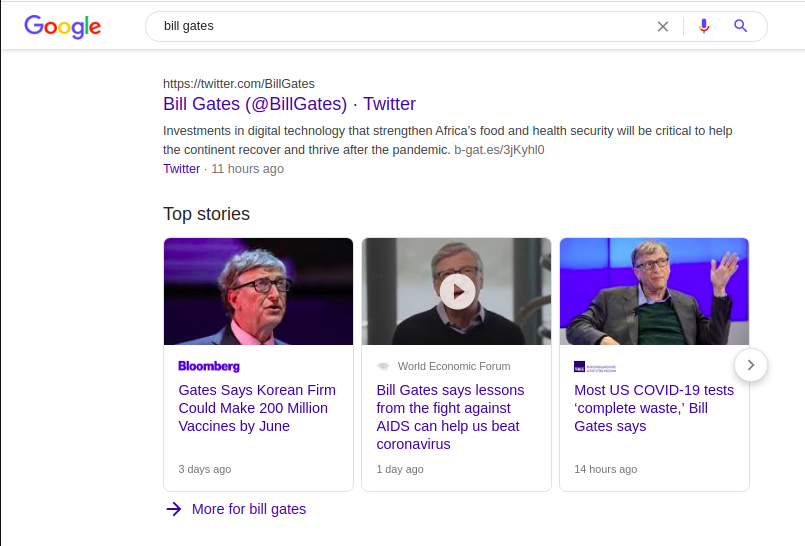 When Google failed with Google Plus it filled up that gap with twitter. Hardly anyone is talking about the effect of Twitter on SEO. Even though it's clearly in front of our eyes nobody still talking about it. When you search for a hashtag in Google what you get? You get hashtags on Twitter, not from Facebook. Twitter a key component for SEO everyone is to use it to ensure that the website starts ranking correctly.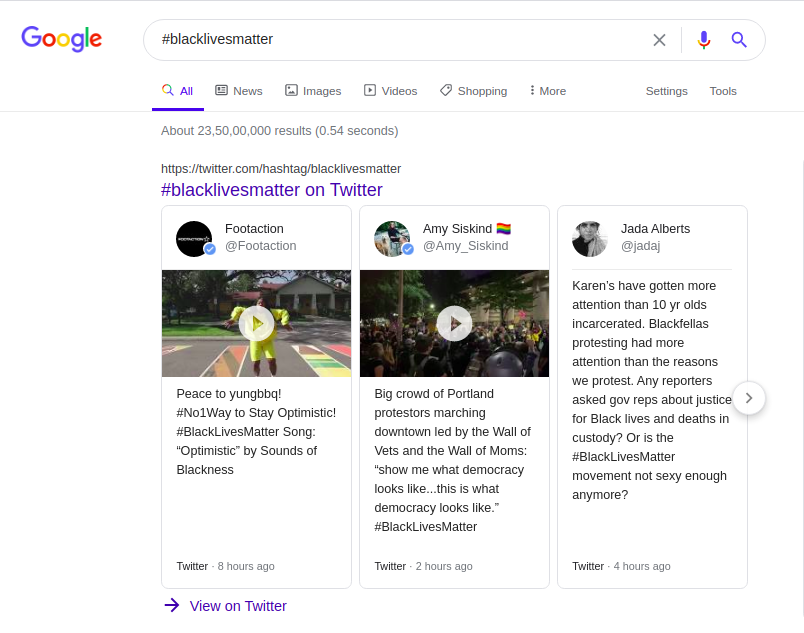 The Google-Twitter partnership has given the micro-blogging platform an edge over other social networks. Needless to say, if you're looking for new ways to improve your website SEO, Twitter is the platform where you should start your campaign.
Social Signals: Even if your Twitter content is not indexed by Google, there are many other SEO benefits to using Twitter to promote your website. One of them is to build social signals toward your website and blog posts. Most SEO experts will agree that social signals improve SEO ranks the more retweets the more favorites you get on Twitter will improve the rank of your website. From Google's point of you having retweets or having favorites to your blog post is a social verification of the content on the website.
Re-share your evergreen content: Tweeting your blog post links once is not enough to generate social signals toward your website or let Google know that your links are worth ranking on the top of search results. So you need to consistently generate more shares for your blog posts and pages.
You can do that by scheduling tweets to be published every day throughout the month. There's no need to hire a social media manager for that job. You can use the scheduling feature by Twitter.
Create Tweet Threads: This is a brand new feature by Twitter allowing you to create content threads. Use this feature you can use as highlights of blogs and other content of your website. When we use threads the engagement is much higher and also the number of social signals that we get or higher on a website. Chances of a hashtag going viral which threat a much higher.
Always use Hashtags: As mentioned before hashtags are being indexed by Google using relevant hashtags that help people to find you on Twitter as well as on Google. Do not overuse hashtags like Instagram. Use hashtags to reach the right audience and it will improve the overall engagement with your account and your website will start ranking higher.
Conclusion
But don't forget for one second that Twitter is a place where people choose to have conversations with you and be part of your community. Skip the relationship-building/engagement piece and fall back into your "push" marketing mentality, and you'll watch your community leave you for greener pastures. Stay authentic, keep it real, provide value and value relationships, and you'll start achieving the goals you set in your Twitter strategy.