Coupons provide an effective way to market your store and get in higher conversions for your products. Apart from brand royalty and other benefits of coupon one of the things which I use to coupons is to build my email list. In this article, I'll be sharing some of the customer retention tactics which are tried and tested; using coupons to create higher sales and start building an email list.
Have you wondered as to when you visit a new store, there is a box "subscribe and get 10% off on your first purchase" etc. These are marketing helping you to built your email list. This will not only help you to build the list and using the correct type of automation can help you to increase conversion rates by 5x. This article is just the first step – your first building block.
This article assumes that you are already having a high-performance woocommerce Store and using premium hosting providers like Geek Crunch Hosting – Managed WooCommerce Hosting.
Read More: Shopify vs WooCommerce – Which one is a better Platform?
Start by collecting email addresses
Do you have email addresses for your store visitors? Collecting them is the first step to a good email marketing strategy: One of the most effective ways to market coupons and stay in touch with your customers is through email.
MailChimp for WooCommerce is your ally here. MailChimp is loved by marketers because it makes life easier. It also offers more than just email marketing tools — for free! Let's learn how to use MailChimp to display a popup window offering your customers a coupon in exchange for their email.
In WooCommerce
Create your coupon.
Install the official MailChimp for WooCommerce extension. Following the prompts to configure it.
Connect your site to your Mailchimp account.
In MailChimp
Setup your account in MailChimp and login to your account.
Click the "Audience" in the menu, then click Signup form.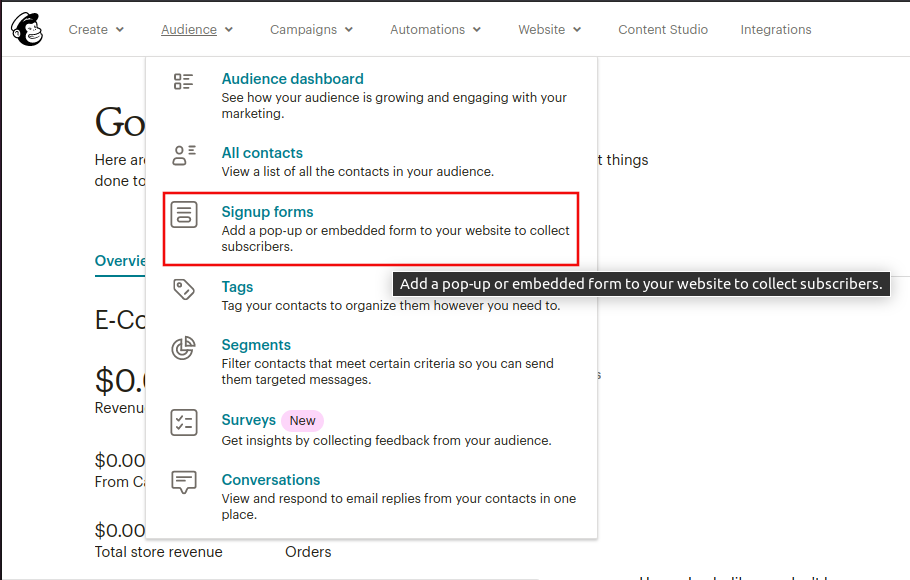 Choose the Subscriber Pop-up option.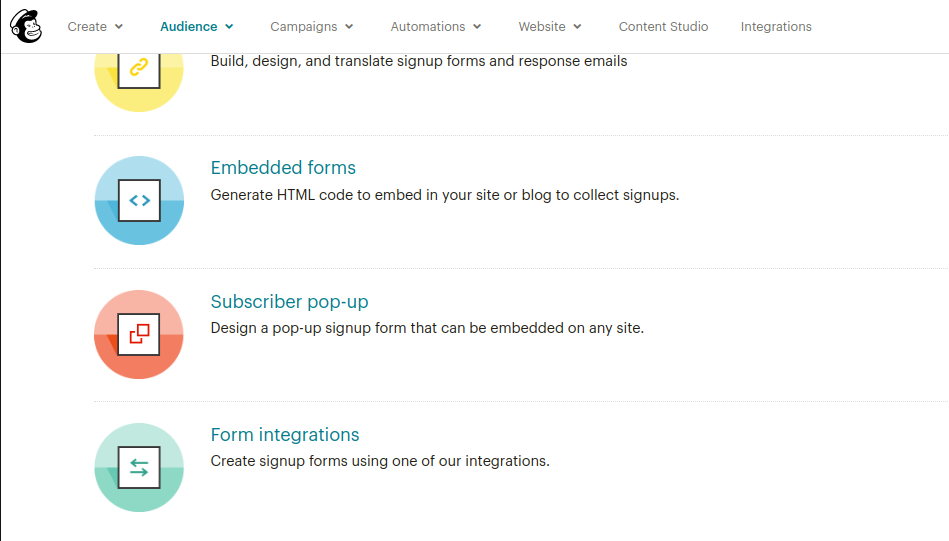 Customize your pop-up. The MailChimp pop-up creation tool offers a lot of styles and functionality options, so play around.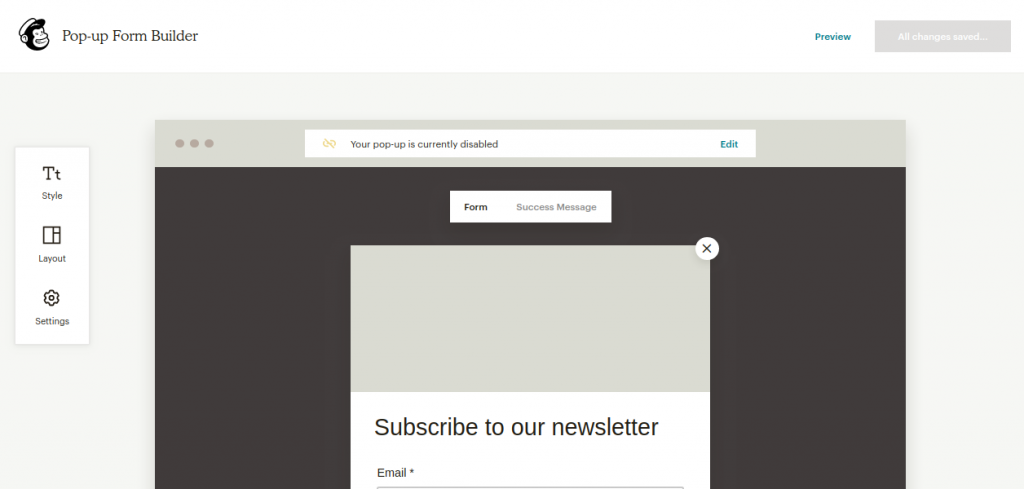 When you're happy with your pop-up just on the top bar click "Edit" and allow this pop-up to be displayed on the site that is connected to your WooCommerce Store. 
Deliver the promised coupon
There are two ways to deliver the coupon. The first is within the success message and the other is in with an automated email campaign.
Approach 1: Display the coupon on the pop-up success message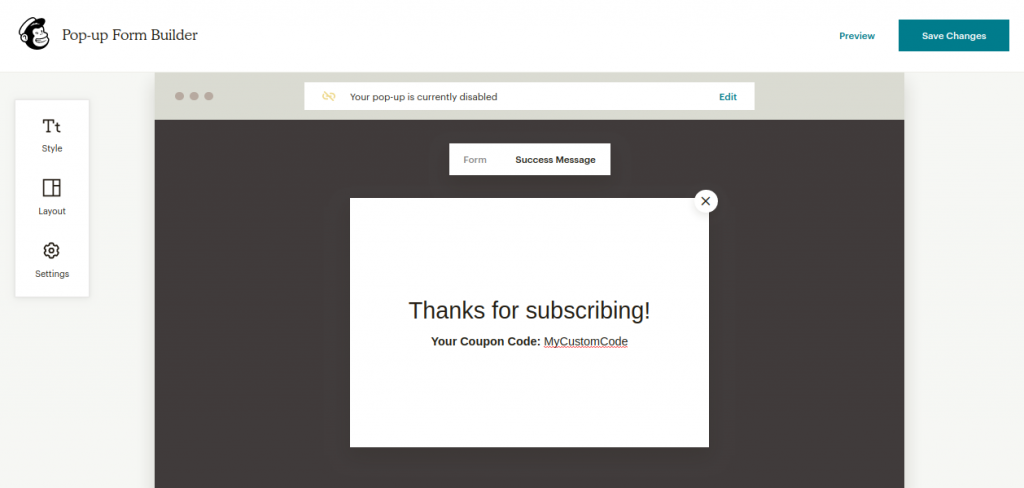 This is a simpler option. Where customers are given a coupon code as soon as they subscribe. You can do this by editing the success message under the Content tab. With this coupon are distributed to be a customer without a need for them to leave the store.
Approach 2: Send the coupon in a "thank you" email
This is a more complex approach where you can have a single or a series of emails that you can give to your customers to get up to 5x conversions.
Click Create, then Email. Select the Automated tab, then Subscriber Activity. Select the "Welcome new subscribers" option.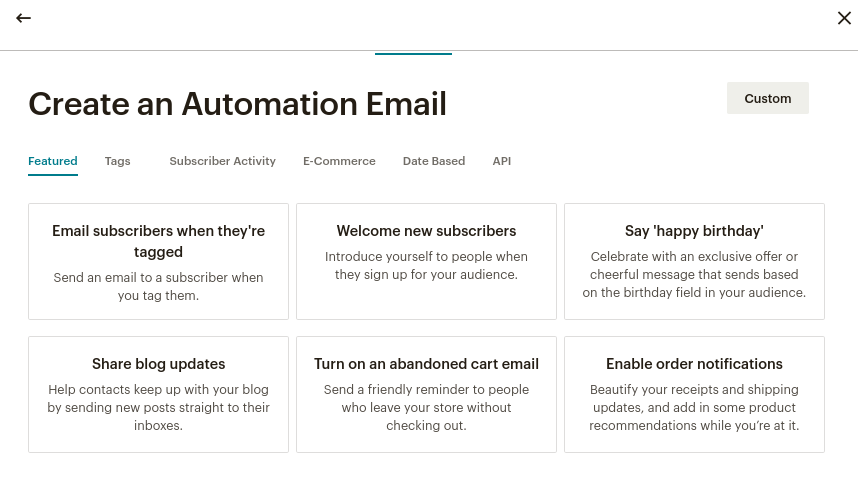 Give the campaign a name and link it to a list.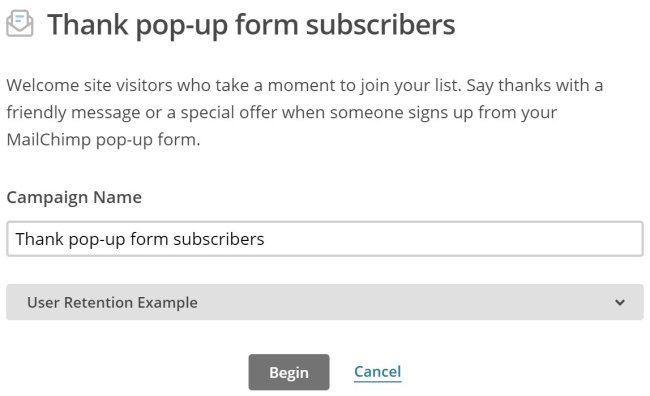 Your new email workflow has been created. Configuration and modifications are now required.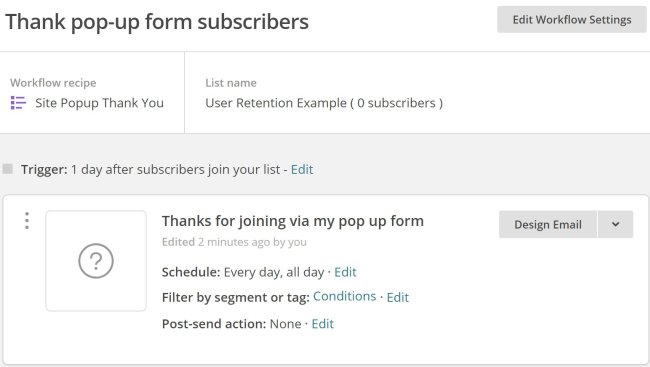 Editing the Trigger will change the frequency with which the emails are sent. In this example, you want your customers to have the coupon Immediately: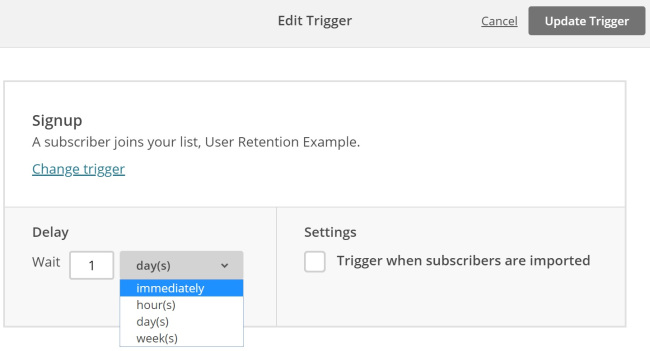 When the trigger has been setup. The next step is to design the email. Click Design Email and fill the Email information section. You'll be presented with lots of layouts and themes. Choose a theme and tweak it, or select a blank layout and build your email from scratch.
After saving your email design (don't forget to mention the coupon code!), you'll return to the workflow page. Click Next on the bottom right corner to proceed to the last step, then Start Workflow. Well done! Now everyone who subscribes to your pop-up form will receive the automated email with a coupon code.
Conclusion
Email coupons and promo codes have a lot to offer digital marketers and small business owners. Coupons are certainly an attractive way to boost volume and sales. Incorporating them into your marketing mix can quickly increase your customers and increase your conversion rates.
Plan well and budget accordingly, because getting hooked up in coupons can be very costly. Unsustainable coupon strategy results loss in business. Coupons alone will not build your brand equity, but delivering a better customer experience with a smart coupon strategy and a quality product can.